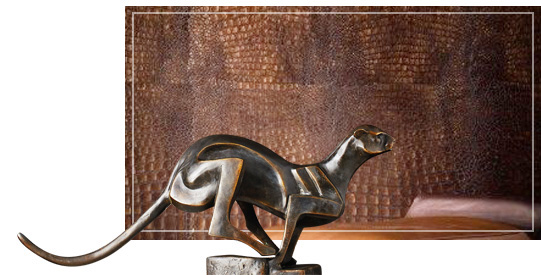 Established in 2007
Sonite designs and produces distinctive surface coverings, including the industry's most diverse range of alternative-material mosaics. By pairing considerable ingenuity with advanced technologies, Sonite extends the creative limits of surface and interior design.

Sonite materials
---
Sonite materials – including mosaics and bespoke surface coverings – remain unparalleled within today's design community. Crafted by talented artisans making the most of ground–breaking technological advances, our materials allow for effortless customization through myriad texture, pattern and color combination. Collections by Sonite encompass a tremendous range of visual effects, from the cool shimmer of pearlescent varieties to the warmth of our eco–friendly Bio–Composite line made from recycled coffee grinds and rice husks. Indeed, Sonite materials can harmonize with just about any interior aesthetic. Always at the vanguard of surface-covering design, Sonite creates award-winning and truly innovative materials.
Sonite designs and creations
have been well-received by industry experts. Notable recognitions and awards include Japan's famed "Good Design Award"; the "Scarlet Opus Award" for Best On-Trend Product at the 2011 U.S. Surfaces Show; "Coverings Select Award – Hottest New Product" at
Coverings show 2009 event; and the "PM's Creative Award" – Design Excellence Mark. Sonite also has been accepted by Material ConneXion, the world's leading global materials library, which holds many of our revolutionary materials in its permanent collection.