Embrace sustainability with eco-friendly home décor at SONITE Store at Chatuchak Market.
SONITE brings a greener world to reach and opens its door at Chatuchak Market to invite you to join the sustainability movement with our sustainable collections.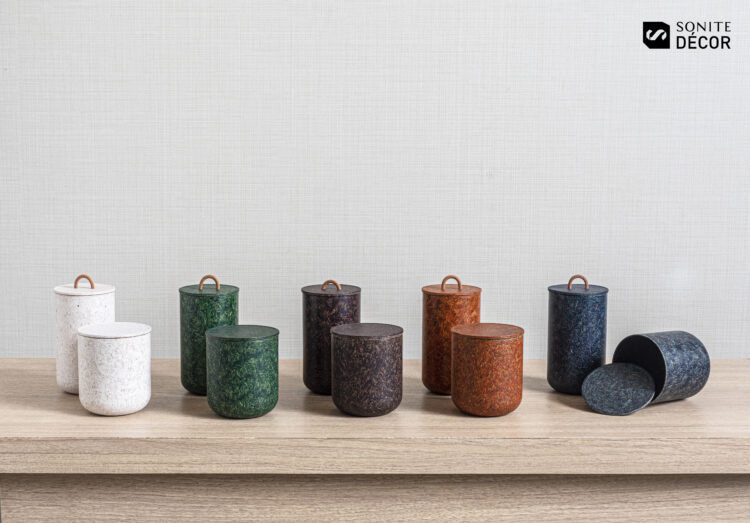 When traveling, markets are a go-to destination for immersing yourself in local culture and lifestyle. Similarly, when sustainability becomes a new way of life, markets become a platform for promoting a conscious future for our planet. And that's exactly what the bustling Chatuchak Market has become – a mecca for all things eco-friendly and sustainable.
We saw the potential in the Chatuchak market and opened our doors to share our actions of sustainability. At our store, you'll find a wide range of sustainable home décor and tableware made from eco-friendly materials. Whether you're looking to make a personal purchase or give a thoughtful gift, our product line is assured to reflect your aspirations for a greener future.
What's more, we offer laser engraving services to personalize your products, allowing you to add a personal touch, which is ideal for corporate gifts to valued customers. So come on down to Chatuchak and see what we have to offer – you might just find that perfect piece that speaks to your sustainable soul.
……………………………………………………………………………………………………………………………………………………………….
SONITE สร้างความตระหนักรู้ต่อความยั่งยืนด้วยร้านที่จตุจักร ชวนคนรุ่นใหม่และคนรักโลกได้บอกเล่าตัวตนผ่านของแต่งบ้านที่ใช้เองได้ ให้เป็นของขวัญก็ยิ่งดี
เมื่อออกเดินทางท่องเที่ยว ตลาดคือสถานที่ที่นักเดินทางมักปักหลังเพื่อสัมผัสวิถีชีวิตผู้คนท้องถิ่น เช่นเดียวกัน เมื่อความยั่งยืนกลายเป็นวัฒนธรรมใหม่ ตลาดจึงบันทึกการใช้ชีวิตที่คำนึงถึงอนาคตของโลกใบนี้ไว้ ให้ผู้มาเยือนทั้งรับรู้ บันดาลใจ หรือหลอมรวมวิถียั่งยืนเข้ากับชีวิตในทุกวัน
นึกถึงตลาด ตลาดใหญ่ที่สุดในมหานครอย่าง 'ตลาดนัดจตุจักร' เป็นพื้นที่รวมไลฟ์สไตล์ขนาดยักษ์ที่ดึงดูดคนทั่วสารทิศ SONITE เห็นศักยภาพของจตุจักร และได้เปิดร้านของเราเพื่อบอกเล่าวิถียั่งยืนที่เรายึดถือ พร้อมกับสร้างความตระหนักรู้ และเชิญชวนคนรุ่นใหม่ทั้งไทยเทศให้เข้าร่วมเป็นส่วนหนึ่งของวัฒนธรรมแห่งความยั่งยืน
บอกรักโลกได้แล้ววันนี้ที่ SONITE จตุจักร มีของแต่งบ้านและของใช้บนโต๊ะอาหารจากวัสดุยั่งยืนให้คุณได้เลือกซื้อใช้เองหรือมอบเป็นของฝากเพื่อสะท้อนตัวตนที่ใส่ใจอนาคตของโลก โดยทางเรามีบริการเลเซอร์โลโก้ธุรกิจหรือสินค้าลงบนผลิตภัณฑ์ ให้คุณได้ส่งต่อความยั่งยืนให้แก่ลูกค้าคนสำคัญ
……………………………………………………………………………………………………………
For more information, please visit
Instagram: Sonite_decor
Facebook: Sonite decor
Line: @official_sonite
Store: Chatuchak Weekend Market Section 13 Soi 11
Showroom: Ladprao 80 section 22
Tel : (+66)89-813-1733
Email: [email protected]
Website: https://sonitedecor.com/