"Talay Collection" – home decoration items creatively made from upcycled ocean plastic.
Ocean plastic solutions. SONITE Décor presents "Talay Collection" a daily home décor collection for your sustainable living and healthy biodiversity.
When someone mentions summer, our mind immediately goes to the breezy beach where people spend time soaking in the sun. Undeniably, joy comes with guilt. Excessive and overdeveloped coastal tourism has posed a negative impact on the environment. According to TDRI, Thailand ranks 10th place of countries that generates the highest volume of ocean waste. Over 1 million tons of waste, mostly plastic bags, plastic bottles, plastic straws, and other plastic rubbish, are not managed sustainably. 
It's time to make a difference, starting now! SONITE Décor brings out the best effort to recreate value to ocean waste, especially plastic bottles. We turn ocean plastic waste into modern minimal home decorative items launched as "Talay Collection" – trays and storages made from upcycled PET bottles. Each item uses 2 – 18 plastic bottles to support a greener future. Buy one and be a part of small steps for a big impact.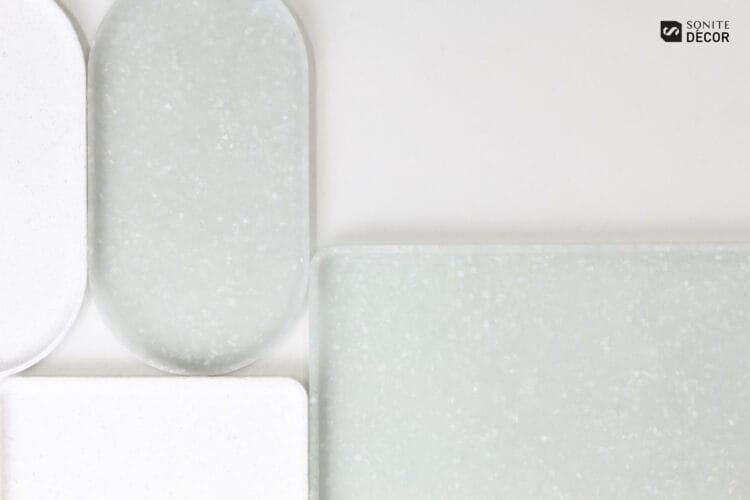 Take the first step to a sustainable future with our Talay Collection! We also provide professional service on upcycling unconventional natural materials for your business. Come visit us at SONITE Thailand Showroom for consultation or at our shop at Chatuchak market for retail products. It's time to spread love to the world.
……………………………………………………………………………………………………………………………………………………………….
จากพลาสติกล้นชายหาดสู่ Talay Collection เปลี่ยนขยะทะเลตกค้างให้เป็นของตกแต่งและของใช้ประจำวันที่เคารพต่อธรรมชาติ พร้อมสร้างจิตสำนึกเพื่อระบบนิเวศน์ที่ยั่งยืน
ฤดูร้อนมาถึงเมื่อไร สถานที่ที่เรานึกถึงเป็นที่แรกก็คือทะเล แต่ความนิยมในการท่องเที่ยวนั้นกลับมาพร้อมปัญหาสิ่งแวดล้อมในระดับประเทศ ปัจจุบันขยะทะเลที่ตกค้างในระบบนิเวศทางทะเลและชายฝั่งเป็นประเด็นแห่งชาติ จากผลการศึกษาของทีดีอาร์ไอเมื่อปี 2563 พบว่า ประเทศไทยมีปริมาณขยะทะเลมากเป็นลำดับที่ 10 ของโลก ซึ่งมีขยะที่มีการจัดการไม่ถูกต้องกว่า 1.03 ล้านตัน โดยส่วนใหญ่เป็นขยะพลาสติก, กล่องโฟม, ถุงก๊อบแก๊บ, ขวดพลาสติก และหลอดดูด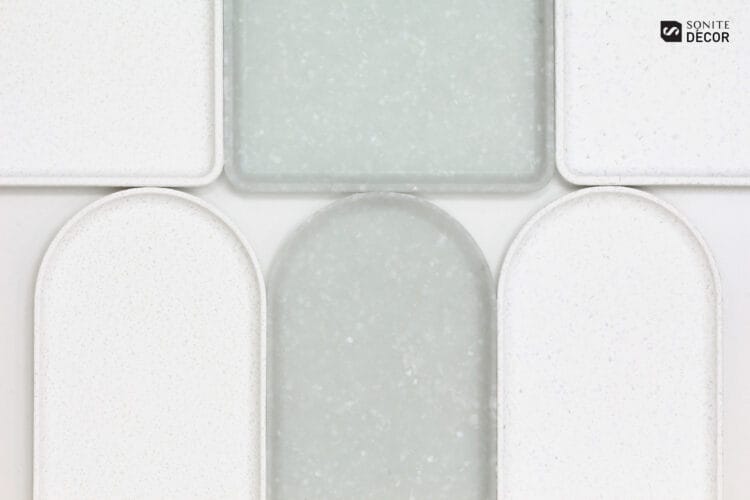 จะดีแค่ไหนถ้าเราสามารถเปลี่ยนขยะทางทะเลให้เกิดเป็นสิ่งที่มีคุณค่า ไม่ใช่เพียงตัวร้ายที่ทำลายสิ่งแวดล้อม SONITE Decor ตระหนักถึงปัญหานี้จึงนำนวัตกรรมผสานการออกแบบนำขวดพลาสติกหนึ่งในขยะทางทะเลมาอัปไซเคิลเป็น Talay Collection ของตกแต่งและของใช้ในชีวิตประจำวันสไตล์มินิมอลโทนสีขาวและเทาอ่อนประหนึ่งฟองคลื่น สวยงามทุกครั้งเมื่อจับวางทั้งถาดและกระปุกเก็บของ เพียงแค่คุณเลือกใช้ก็สามารถลดปริมาณขยะขวดพลาสติกได้ 2-18 ขวดแล้ว
มาร่วมกันเป็นส่วนหนึ่งในการช่วยลดปัญหามลพิษและขยะทางทะเลกับเรา พร้อมช่วยผลักดันการสร้างสรรค์ผลิตภัณฑ์ Upcycle ด้วยการเลือก Talay Collection มาไว้ในบ้านของคุณสักชิ้นเพื่อให้ทะเลของเราคงความงดงามตลอดไป
SONITE มีบริการให้คำปรึกษาด้านวัสดุอัปไซเคิลเพื่ออนาคตที่ยั่งยืน สามารถเยี่ยมชมโชว์รูมและปรึกษานักออกแบบได้ที่ SONITE Thailand Showroom ลาดพร้าว 80
……………………………………………………………………………………………………………
For more information, please visit
Instagram: Sonite_decor
Facebook: Sonite decor
Line: @official_sonite
Store: Chatuchak Weekend Market Section 13 Soi 11
Showroom: Ladprao 80 section 22
Tel : (+66)89-813-1733
Email: [email protected]
Website: https://sonitedecor.com/