SONITE X Elizabeth Romhild Presents "Fervent Daydream" and "City Scape" – A Fusion of Art & Design in Mosaic Collections.
In collaboration with SONITE Surfaces, Elizabeth Romhild translates her expressive oil paintings into mosaic art where distinctive art meets functional design.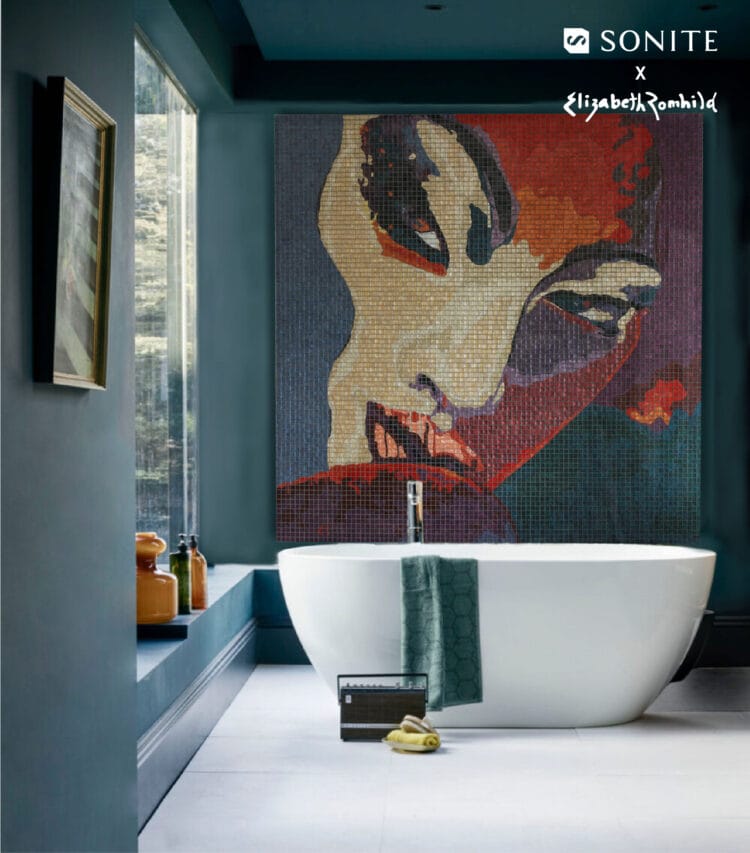 Elizabeth Romhild, a Danish-Armenian artist, draws inspiration from the joy of living, sensuality, and music. Her art style had a glimpse of expressionism and gradually became more abstract, with a focus on the female subject, sensual curves, and vibrant colors. Her works show unique and bold strokes together with a vivid color palette. Elizabeth has expanded her artistic vision to design in a form of art and collaborated with leading brands worldwide such as Bang & Olufsen (speakers) and Patra (Porcelain tableware).
a fusion of functional art and design alert! Elizabeth Romhild has partnered with SONITE Surfaces to transform her oil paintings into mosaic art. Through this collaboration, we created two mosaic collections: "Fervent Daydream" and "City Scape" which playfully express daydreams and city skylines in unique lines and colors. Her work reflects a blend of artistic influences from the East and the West which playfully convey feminine sensuality.
If you are looking for unique decorative art, SONITE welcomes you to our showroom at Ladprao 80. Get in touch and find the offer for custom-made mosaic designs for your bespoke interior.
……………………………………………………………………………………………………………………………………………………………….
SONITE จับมือ Elizabeth Romhild ศิลปินชื่อดังนำเสนอคอลเล็กชันโมเสกเปี่ยมสีสันที่บันดาลใจจากงานศิลปะอันร้อนแรงและมีเอกลักษณ์เฉพาะ
ชื่อของ Elizabeth Romhild ศิลปินลูกครึ่งเดนมาร์ก – อัลเมเนีย โด่งดังในแวดวงศิลปะสมัยใหม่ในด้วยกลิ่นอายฝีแปรงแบบเอ็กซ์เปรสชันนิสม์กึ่งนามธรรม เอกลักษณ์ของงานศิลปะฉบับรอมฮิลด์ร้อนแรงด้วยสีสันที่เข้าคู่กันอย่างชาญฉลาด เส้นที่โดดเด่น เข้มแข็ง แฝงด้วยความเย้ายวนของสตรีและจังหวะของดนตรี โดยเธอฝากผลงานทั้งงานจัดแสดงส่วนตัวและร่วมกับแบรนด์ดังอย่างลำโพง Bang & Olufsen และชุดจานชามของ Patra มาแล้ว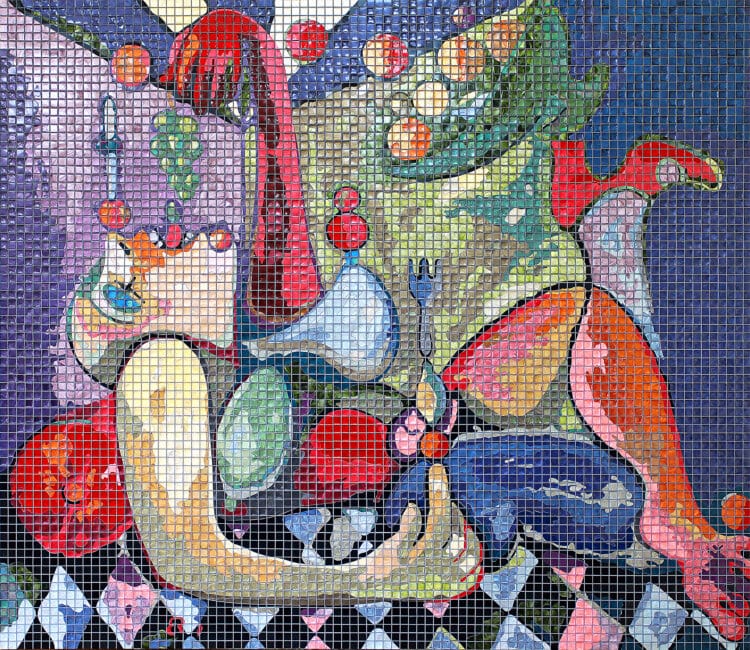 SONITE Surfaces สะดุดตาในสีสันและฝีแปรงของรอมฮิลด์ จึงได้ทาบทามเธอมาร่วมรังสรรค์คอลเล็กชั่นโมเสกจากภาพวาดสีน้ำมันอันเลื่องชื่อที่บันดาลใจจากสิ่งรอบตัวของรอมฮิลด์ โดยเธอผสานศิลปะตะวันตก-ตะวันออกเข้ากับดีไซน์ให้เป็นวัสดุโมเสก 2 คอลเล็กชั่นได้แก่ Fervent Daydream บอกเล่าความสดใสของหญิงสาวด้วยสีสันสนุกสนาน และ City Scape นำเสนอเส้นขอบฟ้าแห่งมหานครในมุมมองใหม่
หากคุณอยู่ระหว่างมองหาโมเสกที่บันดาลใจจากศิลปะระดับโลก SONITE Surfaces ชวนคุณรู้จักและสัมผัสคอลเล็กชั่นจริงจาก Elizabeth Romhild ได้ที่ SONITE Thailand Showroom ลาดพร้าว 80
……………………………………………………………………………………………………………
For more information, please visit
Instagram: Sonitesurfaces
Facebook: Sonite Surfaces
Line: @official_sonite
Store: Chatuchak Weekend Market Section 13 Soi 11
Showroom: Ladprao 80 section 22
Tel : (+66)89-813-1733
Email: [email protected]
Website: https://sonitesurfaces.com/