Safe and Sound Living by SONITE Mosaic Certified by ASTM International
SONITE Mosaic meets the requirements of ASTM standards to ensure safe and sound living in your beloved space.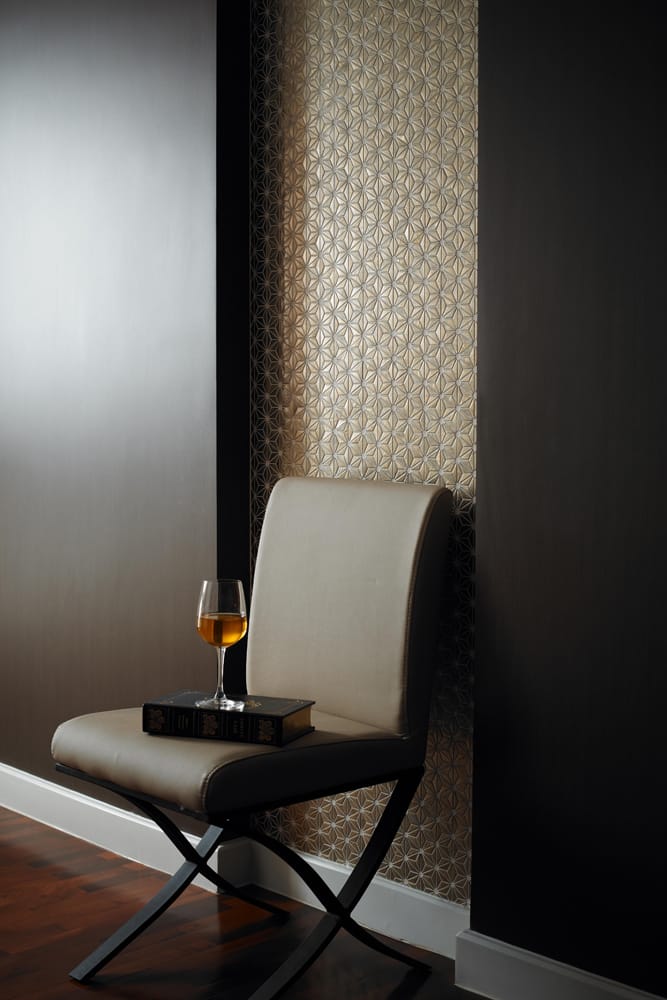 Building a house can be a life-changing event. Everyone wants this event to also be a good investment for life. Therefore, the house should incorporate functional design, aesthetic appeal, structural durability, and safety from the first moment of occupancy until many decades into the future Additionally, the materials are important to the structure and safety of the house. Those used in construction and decoration should provide a high level of safety and strength, resistant to fire, flame, heat, and chemicals, and have easy maintenance. Above all, it should be certified by internationally accepted standards to ensure its performance and quality
"ASTM International" stands for the American Society for Testing and Materials. The ASTM is a professional association in science and technology that establishes and develops standards for materials and products accepted worldwide. It is considered the world's largest association for the development of standards, with up to 132 academic committees and over 35,000 specialists from various industries. On that note, ASTM standard provides detailed specifications for materials and products which are also constantly updated to keep up with the latest technological advancements
SONITE is more than proud to announce that our Mosaic meets the requirements of ASTM standards. This achievement provides our clients with confidence in product safety and usage throughout the lifespan of the materials.
Live your life safe and sound with our eco-friendly Mosaic collections. Check them out at SONITE Thailand Showroom Ladprao 80. We also offer custom-made mosaic designs for your bespoke interior
……………………………………………………………………………………………………………………………………………………………….
SONITE Mosaic วัสดุโมเสกแห่งความเชื่อมั่นด้วยการรับรองมาตรฐาน ASTM ระดับโลกว่าทนความร้อน ทำความสะอาดง่าย และแข็งแรงทนทาน
เพราะการสร้างบ้านสักหลังคือการลงทุนครั้งใหญ่ที่สุดครั้งหนึ่งในชีวิต ใครๆ ต่างอยากได้บ้านที่มีคุณสมบัติที่ดี ครบทั้งการออกแบบที่ตอบฟังก์ชั่นการใช้งาน ความทนทานเรื่องโครงสร้าง ความสวยงาม รวมถึงความปลอดภัยตั้งแต่ก้าวแรกเมื่อเข้าใช้ชีวิตจนตลอดอายุการอยู่อาศัยนับสิบๆ ปี
นอกเหนือจากความปลอดภัยในการใช้งาน ความปลอดภัยในส่วนของการก่อสร้างที่สำคัญคือการเลือกใช้วัสดุตกแต่ง ซึ่งถือเป็นปัจจัยหลักที่ช่วยเพิ่มความปลอดภัยให้กับบ้านได้ดียิ่งขึ้น วัสดุที่ดีต้องมอบความแข็งแรง ความทนทานทั้งความร้อน เพลิงไหม้ และสารเคมี ความสะดวกในการทำความสะอาด ตลอดจนได้รับการรับรองมาตรฐานที่เป็นสากล เช่น มาตรฐาน ASTM
ASTM International ย่อมาจาก American Society for Testing and Materials ซึ่งเป็นสมาคมวิชาชีพทางด้านวิทยาศาสตร์และเทคโนโลยีที่กำหนดและจัดทำมาตรฐานของวัสดุและผลิตภัณฑ์ซึ่งเป็นที่ยอมรับทั่วโลก โดย ASTM ถือได้ว่าเป็นสมาคมที่ใหญ่ที่สุดในโลกในด้านของระบบการพัฒนามาตรฐาน มีกรรมการวิชาการเพื่อลงมติในสาขาต่างๆ ถึง 132 คณะ มีผู้ทรงคุณวุฒิทางวิชาการถึง 35,000 คน ประกอบด้วยตัวแทนกลุ่มผู้ผลิต ผู้บริโภค องค์กรต่างๆ ทั้งภาครัฐ และเอกชน ทำให้เชื่อได้ว่ามาตรฐาน ASTM นั้นมีความละเอียดเชิงลึก ครอบคลุมหลากหลายรายสินค้า ตลอดจนมีการปรับปรุงและแก้ไขเพิ่มเติมให้ทันสมัยอยู่เสมอ
SONITE ภูมิใจเป็นอย่างยิ่งที่โมเสกของเราได้รับรองมาตรฐาน ASTM ให้คุณมั่นใจได้ว่าเมื่อนำวัสดุของ SONITE Mosaic ไปตกแต่งบ้านแล้วจะได้พื้นที่ที่ปลอดภัยและเป็นพื้นที่แห่งความสบายใจของทุกคนในครอบครัว
……………………………………………………………………………………………………………
For more information, please visit
Instagram: Sonite_decor
Facebook: Sonite decor
Line: @official_sonite
Store: Chatuchak Weekend Market Section 13 Soi 11
Showroom: Ladprao 80 section 22
Tel : (+66)89-813-1733
Email: [email protected]
Website: https://sonitedecor.com/