Change the world with your home decoration.
Changing the world starts from home. SONITE Mosaics are certified 'Carbon Footprint Label" as low-carbon materials for green architectures.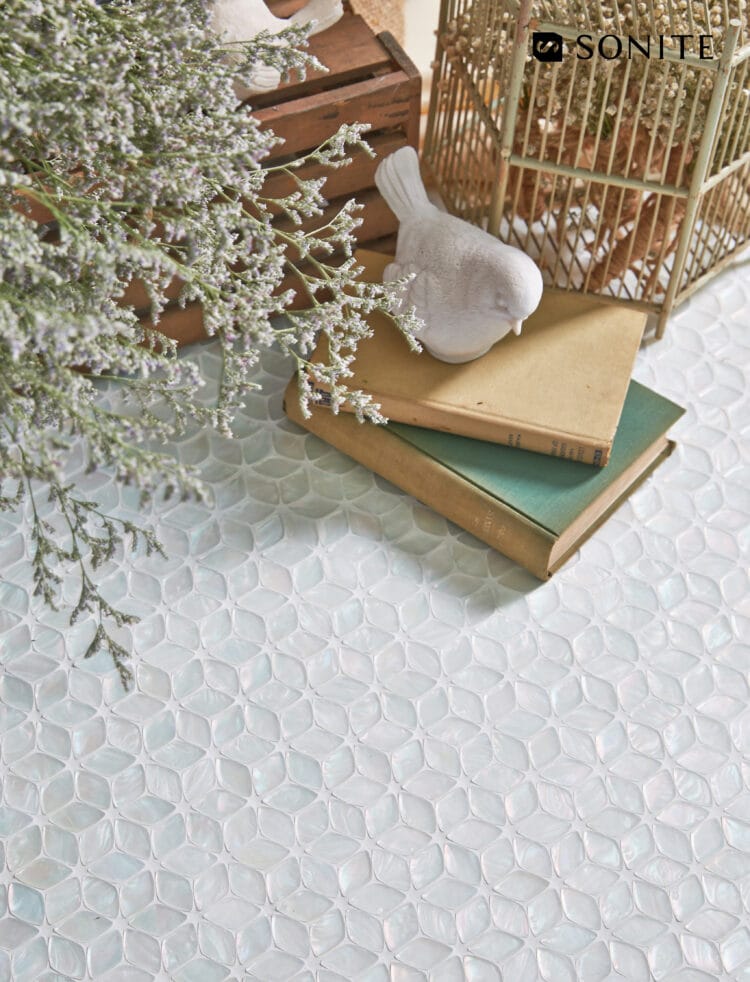 The science is clear. We are more vulnerable to global warming than we can imagine. Looking at the overall impact, the economic cost from climate-related risk is expected to slowdown the GDP by 5 – 44% by 2050. This number is up to 6 times more severe than the COViD-19 recession where Thailand's GDP fell by 6%.
As carbon emission is key to the acceleration of global warming, decarbonization by limiting carbon footprint is crucial. The carbon footprint of each product refers to the amount of greenhouse gas emission during production and consumption. With our eco-conscious DNA, SONITE commits to minimizing our carbon footprint by dedicating our resources to advance the production technology of our eco-friendly building materials for green buildings. Bearing the fruit of hard work, our Mosaics have been certified "Carbon Footprint Label" by the TGO*.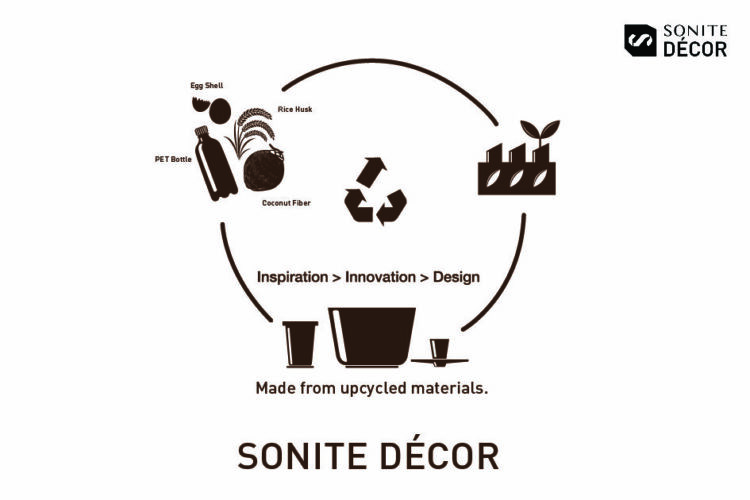 The journey to a better world for future generations starts now. You can change the world from home. Get in touch and check out our eco-friendly Mosaics at SONITE Thailand Showroom Ladprao 80. We also offer custom-made mosaic designs for your bespoke interior.
………………………………………………………………………………………………………………………………………………………….
ยืนยันตัวจริงเรื่องความยั่งยืน SONITE ได้รับการรับรอง 'Carbon Footprint Label' การันตีวัสดุสีเขียวที่ตั้งใจปล่อยก๊าซเรือนกระจกให้น้อยที่สุด
โลกร้อนกระทบเงินในกระเป๋าของเรามากกว่าที่คิด ลองเทียบง่ายๆ จากที่ผ่านมา วิกฤตโควิดดึงเศรษฐกิจไทยหดตัว 6% แต่โลกร้อนก่อภัยพิบัติที่อาจฉุดเศรษฐกิจไทยให้หดตัว 5 – 44% เรียกได้ว่าหนักกว่าโควิด 1-6 เท่า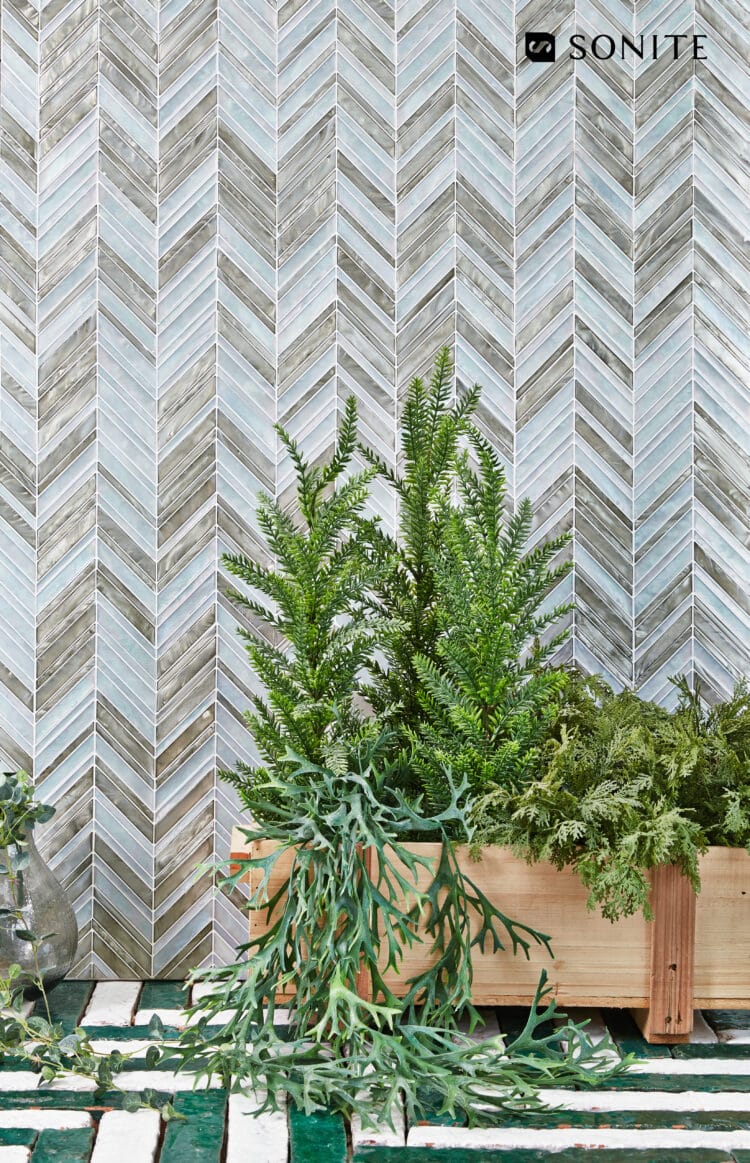 ได้เวลาลงแรงลดโลกร้อน ทั่วโลกให้ความสำคัญกับการลด 'คาร์บอนฟุตพริ้นต์ (carbon footprint)' ของผลิตภัณฑ์ หรือลดปริมาณก๊าซเรือนกระจกที่ปล่อยสู่ชั้นบรรยากาศจากการผลิตตั้งแต่ต้นน้ำถึงผลิตภัณฑ์สำเร็จ เพื่อช่วยหยุดการเร่งตัวของอุณหภูมิเฉลี่ยโลก เมื่อโลกใส่ใจ SONITE ตัวจริงเรื่องความยั่งยืนจึงตั้งเป้าจำกัดคาร์บอนฟุตพริ้นต์ในกระบวนการผลิตโมเสกและวัสดุตกแต่งสถาปัตยกรรมให้น้อยที่สุด โดยวัสดุของเราได้รับการรับรอง Carbon Footprint Label จาก TGO* การันตีว่าโมเสกจาก SONITE เป็นมิตรต่อสิ่งแวดล้อม รวมถึงเป็นวัสดุสำหรับอาคารสีเขียวอีกด้วย
คุณเองก็เปลี่ยนโลกให้ดีขึ้นได้ง่ายๆ แค่ตกแต่งบ้านหรืออาคารด้วยโมเสกที่เป็นมิตรต่อสิ่งแวดล้อม ทาง SONITE มีบริการออกแบบลวดลายเฉพาะคุณ สามารถชมคอลเล็กชันโมเสกและสอบถามรายละเอียดเพิ่มเติมได้ที่ SONITE Thailand Showroom ลาดพร้าว 80 หรือทางช่องทางด้านล่าง
……………………………………………………………………………………………………………
For more information, please visit
Instagram: Sonitesurfaces
Facebook: Sonite Surfaces
Line: @official_sonite
Store: Chatuchak Weekend Market Section 13 Soi 11
Showroom: Ladprao 80 section 22
Tel : (+66)89-813-1733
Email: [email protected]
Website: https://sonitesurfaces.com/