Small Steps For Big Impact: The First Step Towards Sustainable Hotel & Tourism Begins With SONITE Décor.
Hotel sustainability is on us. SONITE Décor focuses on sustainable and circular materials to co-create an environmental practice for Green Hotel and ISO 14000 certification.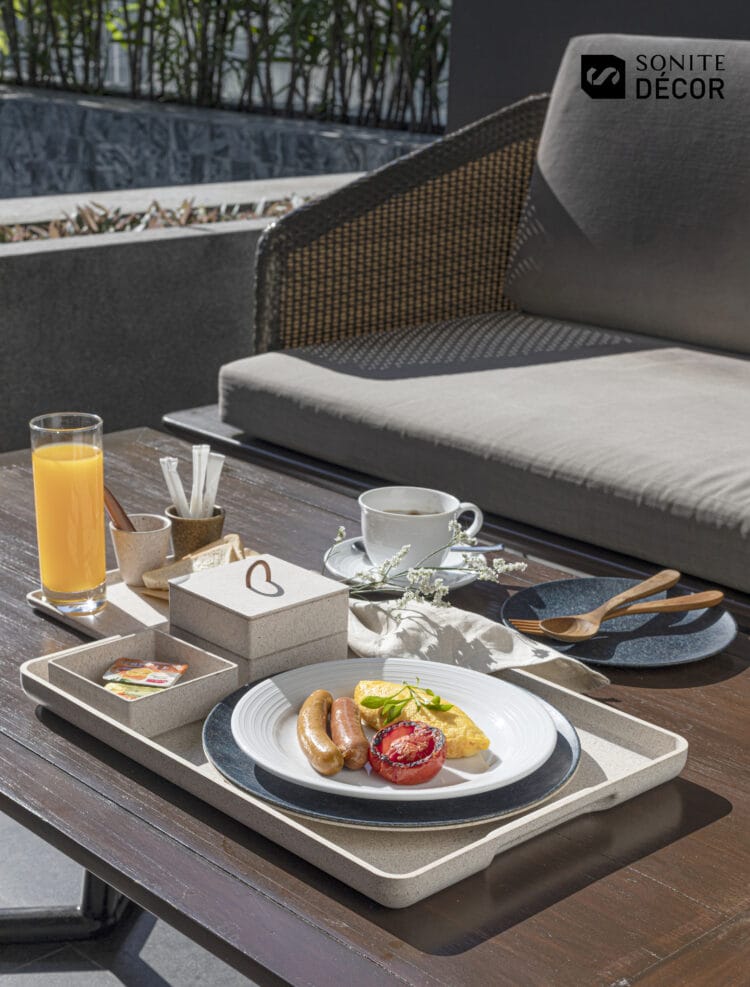 Eco-living awakening is here to stay. "Green Hotel" or hotels that prioritize sustainable practices are increasing their popularity due to rising environmental awareness in the hotel and tourism industry. Statistics show that 81% of tourists prefer to stay in sustainable hotels. The trend is long-standing for over 6 years.
"Green Hotel" good practices recommended by the Thai Ministry of Natural Resources encourage hoteliers and owners to focus on initiatives and targets to increase resource efficiency and, at the same time, minimize the environmental impact. At the international level, hotels worldwide adhere to ISO14000, the international standard that specifies requirements for effective environmental management. In response to the eco trend, hotels with sustainability policies acquire not only better opportunities to attract travelers and investors, but also provide a better future for the world. The pathway to a green hotel could begin with choosing eco-friendly materials for the decorations.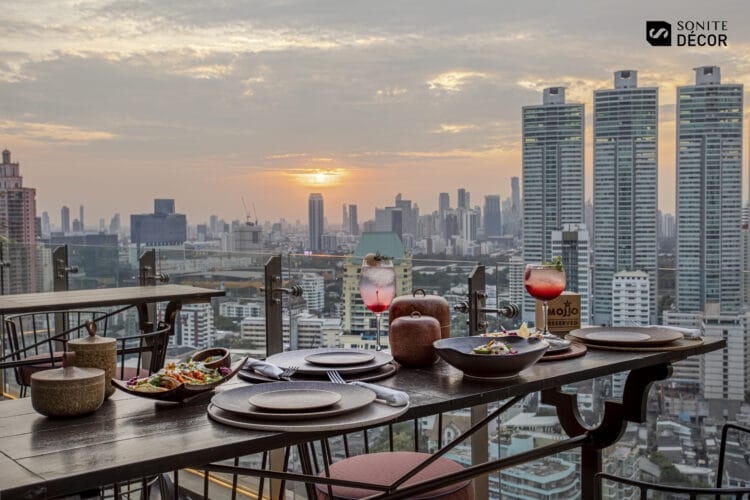 SONITE Décor offers a wide range of tableware and decorative items made from low-environmental-impact materials for hotels to adhere to sustainable practices and achieve ISO14000 and Green Hotel standards.
We also offer custom-made designs with materials of your choice. Get in touch and visit us at SONITE Thailand Showroom Ladprao 80.
………………………………………………………………………………………………………………………………………………………….
โรงแรมมั่นใจ SONITE Decor ของแต่งบ้านจากวัสดุที่เป็นมิตรต่อสิ่งแวดล้อม ตอบโจทย์ Green Hotel รับท่องเที่ยวสีเขียวและสอดคล้องกับ ISO 14000 มาตรฐานการจัดการด้านสิ่งแวดล้อมสากล
เมื่อปัญหาสิ่งแวดล้อมปลุกให้ทุกวงการตื่นตัว กระแส "Green Hotel" หรือโรงแรมที่ยึดมั่นในแนวทางปฏิบัติที่เป็นมิตรต่อสิ่งแวดล้อมจึงกลายเป็นเทรนด์สำคัญของธุรกิจโรงแรมและการท่องเที่ยว ย้ำความนิยมด้วยสถิติจาก Statista ที่เผยว่า 81% ของนักท่องเที่ยวจะเลือกพักในโรงแรมที่ให้ความสำคัญกับความยั่งยืน และมีแนวโน้มใส่ใจความยั่งยืนเพิ่มขึ้นอย่างต่อเนื่องมากว่าครึ่งทศวรรษ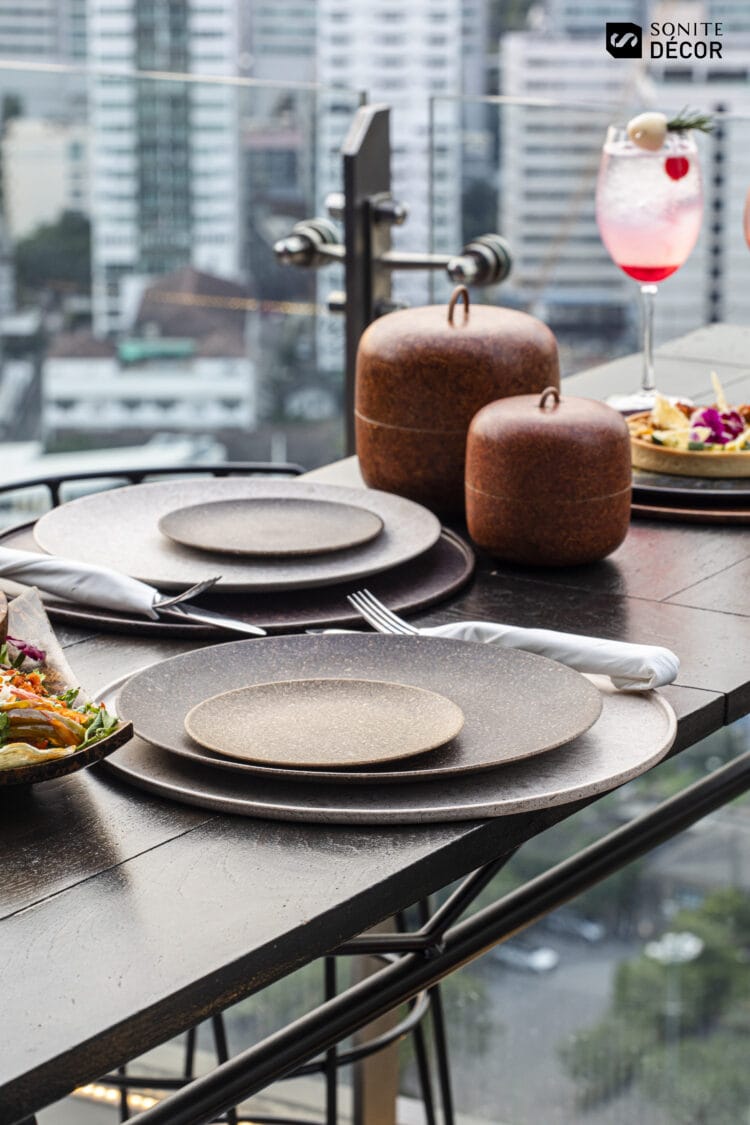 ในระดับประเทศ แนวทางการจัดการที่ดีของ Green Hotel ตามคำแนะนำของกระทรวงทรัพยากรธรรมชาติและสิ่งแวดล้อมเห็นควรให้เริ่มตั้งแต่การวางนโยบายและเป้าหมายในการให้บริการที่เป็นมิตรต่อโลก สร้างกระบวนการอนุรักษ์พลังงาน การประหยัดน้ำ และการจัดการขยะมูลฝอยอย่างเป็นรูปธรรม รวมถึงกระตุ้นให้ลูกค้าและพนักงานมีส่วนร่วมในการดูแลสิ่งแวดล้อม หากเป็นในระดับสากล โรงแรมส่วนใหญ่จะยึดแนวทางของ ISO 140000 มาตรฐานการจัดการสิ่งแวดล้อมที่นิยมใช้กันทั่วโลก และเมื่อนักท่องเที่ยวใส่ใจเรื่องสิ่งแวดล้อม โรงแรมที่ได้รับรองมาตรฐาน Green Hotel และ ISO 14000 จะได้แต้มต่อในแวดวงธุรกิจ ซึ่งโรงแรมสามารถเริ่มต้นรักษ์โลกได้ง่ายๆ ด้วยการเลือกใช้ผลิตภัณฑ์หรือวัสดุที่เป็นมิตรกับสิ่งแวดล้อม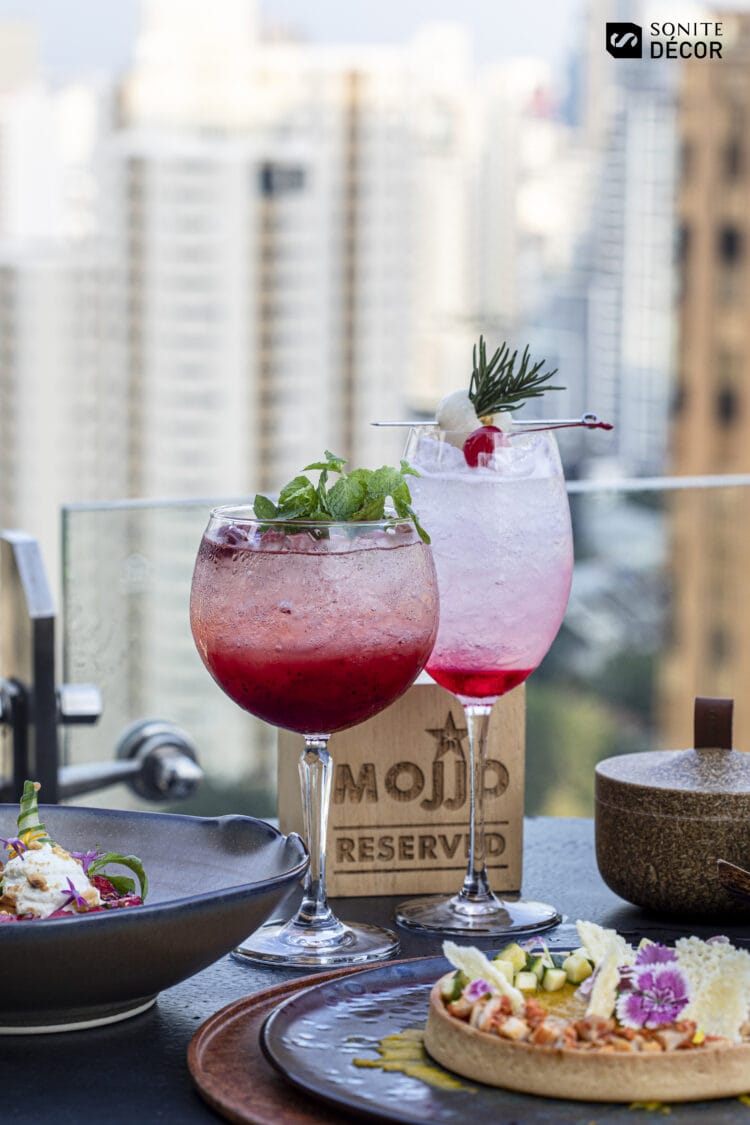 SONITE ชวนคุณสร้างโอกาสให้ธุรกิจโรงแรม ร้านอาหาร และบริการที่เกี่ยวข้องด้วย SONITE Decor ของใช้บนโต๊ะอาหารและของตกแต่งจากวัสดุที่มีผลกระทบต่อสิ่งแวดล้อมต่ำตามแนวทางเศรษฐกิจหมุนเวียน ซึ่งเป็นองค์ประกอบหนึ่งสำหรับการรับรอง Green Hotel และ ISO 14000 ซึ่งจะช่วยให้ธุรกิจของคุณตอบโจทย์ปณิธานรักษ์โลก เพิ่มคะแนนความยั่งยืน และเป็นวิธีการช่วยโลกได้อย่างยอดเยี่ยมอีกทางหนึ่งด้วย
สามารถชมคอลเล็กชันวัสดุสุดยั่งยืนและปรึกษารายละเอียดงานดีไซน์ได้ที่ SONITE Thailand Showroom ลาดพร้าว 80
……………………………………………………………………………………………………………
For more information, please visit
Instagram: Sonite_decor
Facebook: Sonite decor
Line: @official_sonite
Store: Chatuchak Weekend Market Section 13 Soi 11
Showroom: Ladprao 80 section 22
Tel : (+66)89-813-1733
Email: [email protected]
Website: https://sonitedecor.com/