จากมื้อเช้าอันเร่งรีบสู่วัสดุและดีไซน์แห่งความยั่งยืน Sonite Decor
มาทำความรู้จักวัสดุยั่งยืนจากมื้อเช้าแสนอร่อย นวัตกรรมวัสดุใหม่ที่สร้างคุณค่าให้ขยะกากกาแฟและเปลือกไข่มีดีไซน์ ใช้ดี บอกเล่าตัวตนคนรักษ์โลกได้จริง
Circular living is now at reach. Live sustainably with tables, dining wares, and tiles made from upcycled coffee grounds and eggshells.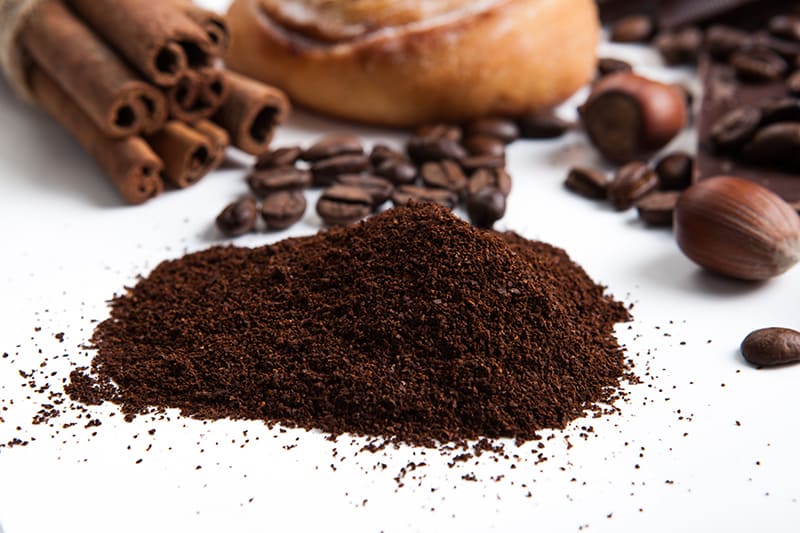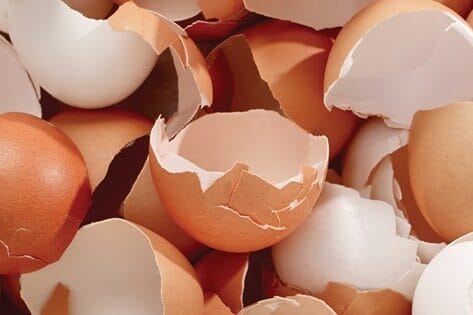 เมื่อนึกถึงมื้อเช้า กาแฟและไข่ลวกคือเมนูยอดฮิตที่ชนะความเร่งรีบ เมื่ออิ่มท้องแล้ว สิ่งที่เหลือทิ้งคือกากกาแฟและเปลือกไข่ จากสถิติของขยะทั้งสองชนิดพบว่าในหนึ่งปีผู้คนสร้างขยะกากกาแฟถึงปีละ 290,000 ตันและขยะเปลือกไข่อีกปีละ 250,000 ตัน แม้ทั้งสองวัสดุจะฝังกลบได้แต่ต้องใช้เวลาย่อยสลายค่อนข้างนาน เพราะเส้นใยกากกาแฟและโครงสร้างของเปลือกไข่นั้นแข็งแรง
Coffee grounds and eggshells are parts of the breakfast staple that most of us routinely throw away. The coffee ground waste hits the record at 290,000 tons/year while the eggshell waste accumulates at 250,000 tons/year. Landfill might solve the problem, but thanks to our talented innovators, SONITE has better options for these resource useful materials.
SONITE มองเห็นคุณค่าที่ซ่อนอยู่ของขยะกากกาแฟและเปลือกไข่เหลือทิ้งจำนวนมหาศาล จึงได้ทดลองคืนชีพวัสดุที่ดูไร้ค่าให้ประโยชน์อีกครั้ง กากกาแฟจึงกลายเป็น "JAVA Core" วัสดุที่ใช้ผลิตโต๊ะกาแฟ ถาดอเนกประสงค์ และจานที่ใช้งานใน Starbucks หลายสาขาทั่วไทย รวมถึงใช้ปิดผิวเคาน์เตอร์บาร์กาแฟของร้านด้วยเช่นกัน
By committing to the circular economy, we bring out the best in coffee grounds and eggshell waste to create architectural materials and finishes. As a collaboration with Starbucks Thailand, we proudly introduce the "JAVA Core" material which upcycles coffee grounds to create a tabletop, tray, and plate used in Starbucks nationwide.
For eggshell, we introduced "E-Marble", the upcycled architectural finishes with the distinctive aesthetic of natural terrazzo. E-Marble blends magnificence with modernity and speaks out the unique sustainable identity through its look.
หาก Starbucks เปลี่ยนมื้อเช้าอันเร่งรีบให้เป็นวัสดุสุดยั่งยืนได้ ธุรกิจหรือร้านกาแฟของคุณก็ทำได้เช่นกัน มาร่วมบอกเล่าตัวตนคนหัวใจรักโลกผ่านของแต่งร้านที่ออกแบบเฉพาะคุณ สามารถสอบถามรายละเอียดทั้งเรื่องดีไซน์และวัสดุหมุนเวียนได้ที่ SONITE Thailand Showroom ลาดพร้าว 80
You can also design your sustainability. Our dedicated team is ready to assist you to get started with our offering and help you find the perfect solution for your needs. Come visit us at SONITE Thailand Showroom Ladprao 80 to enhance your experience with sustainable materials and designs.
……………………………………………………………………………………………………………
สอบถามข้อมูลเพิ่มเติมหรือเยี่ยมชมโชว์รูมได้ที่
253/43 Latphrao 80 Sec 22, ถ. ลาดพร้าว เขตวังทองหลาง กรุงเทพมหานคร 10310
(ทุกวันทำการ เวลา 08.30-17.30 น.)
Tel: +66089-183-1733
Email: [email protected]
Website: http://sonitesurfaces.com