'โมเสก' ศิลปะแห่งงานตกแต่งที่หรูหราเหนือกาลเวลา
รู้จัก 'โมเสก' ที่สุดแห่งวัสดุตกแต่งจากศิลปะชั้นสูงสู่งานออกแบบแห่งความหรูหรา รวมความปราณีตของแต่ละชิ้นจนเป็นผนังและผิวสัมผัสที่งดงามเหนือกาลเวลา
From ancient art to luxury, "Mosaic" is known for its unique aesthetics that prevail over time. SONITE proudly presents our sui generis polymer-based Mosaic for your bespoke interior.
'โมเสก' ศิลปะแห่งงานตกแต่งที่หรูหราเหนือกาลเวลา
'Mosaics' The Luxurious and Timeless Decoration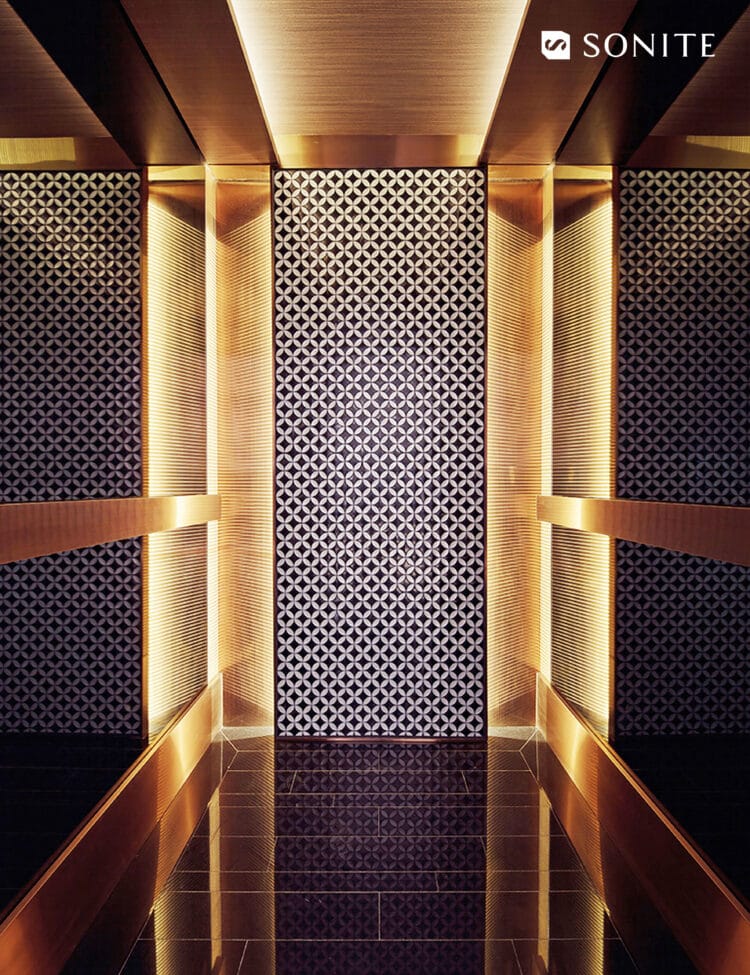 "Art longa, vita brevis" – ชีวิตนั้นสั้น แต่ศิลปะยืนยาว เพราะหนึ่งชีวิตอาจยืนยาวถึงร้อยปี แต่ศิลปะจาก 'โมเสก' นั้นยืนยงมากว่าสองศตวรรษ เพราะงานโมเสกเป็นศิลปะการตกแต่งด้วยกระเบื้องชิ้นเล็ก แก้ว หรือหินสีที่ใช้ภายในมหาวิหารหรือในคฤหาสน์หรูหราของชาวโรมัน ในอดีตโมเสกจึงเป็นวัสดุตกแต่งบ้านที่เปี่ยมด้วยสุนทรียะ คล้ายหลอมรวมฝีแปรงอันงดงามจากธรรมชาติ ความเป็นมนุษย์ และเทคโนโลยีเข้าด้วยกันเพื่อสร้างเอกลักษณ์แห่งงานประดับที่มีเพียงชิ้นเดียวในโลก
"Art longa, vita brevis" – Art is long, life is short.
A hundred years for humans, but thousands of years for "Mosaic art". Mosaic art is a form of intricate art where small pieces of tiles, glass, or stone are arranged to form patterns on a surface. The world has witnessed this type of art as a combination of the beauty of nature, craftsmanship, and technical insight to create one-of-a-kind decorations, especially in cathedrals and luxury Roman villas.
ไม่ว่ากาลเวลาจะผ่านไปนานเท่าใด โมเสกก็ยังคงโลดแล่นอย่างงามสง่าในวงการตกแต่งภายใน SONITE บันดาลใจจากโมเสกอันสวยงามในฝรั่งเศส จึงรังสรรค์ให้วัสดุที่มีขั้นตอนการผลิตยุ่งยากนี้จับต้องได้ง่ายยิ่งขึ้น เราจึงมุ่งมั่นพัฒนานวัตกรรมการผลิตโมเสกจากวัสดุโพลิเมอร์ชนิดพิเศษ ออกแบบให้ใช้งานได้สะดวกด้วยลักษณะแผ่นสำเร็จรูปโดยยังคงรายละเอียดประณีตและหรูหราไว้เต็มเปี่ยม พร้อมด้วยคุณสมบัติเหนือชั้นด้วยความแข็งแรง ทนทาน น้ำหนักเบา และไม่ลามไฟ
Mosaic art is truly timeless. Inspired by the beautiful mosaics in France, SONITE commits to crafting and recreating the mosaics with our ground-breaking technology. Designed by talented artisans, our sui generis polymer-based mosaics are vibrant and versatile. They are open to creativity with durable features while retaining full details and sophistication.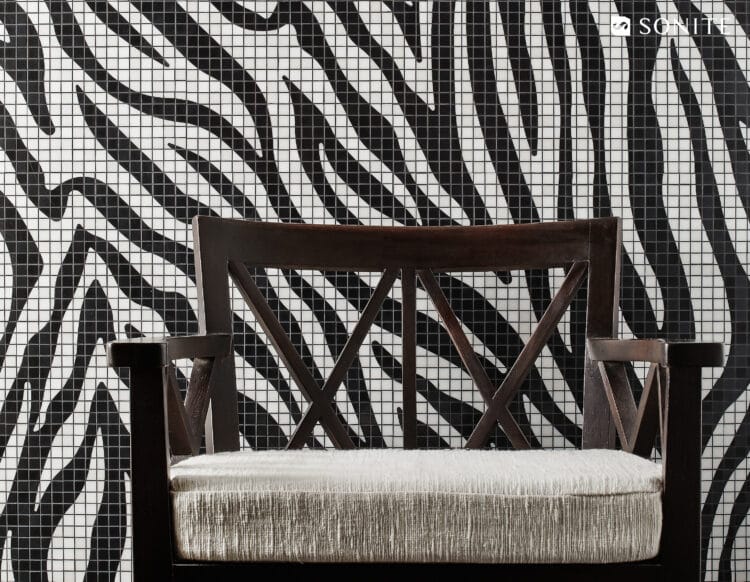 ได้เวลาฉีกกรอบการตกแต่งภายในอันคุ้นเคยสู่ความงดงามอลังการ พร้อมบริการออกแบบลวดลายเฉพาะที่มีเพียงคุณเท่านั้นได้ครอบครอง สามารถชมคอลเล็กชันโมเสกและปรึกษาการออกแบบลายตามต้องการได้ที่ SONITE Thailand Showroom ลาดพร้าว 80
It's time for your masterpieces! Check out our collections at SONITE Thailand Showroom Ladprao 80. We also offer custom-made mosaic designs for your bespoke interior
……………………………………………………………………………………………………………
สอบถามข้อมูลเพิ่มเติมหรือเยี่ยมชมโชว์รูมได้ที่
253/43 Latphrao 80 Sec 22, ถ. ลาดพร้าว เขตวังทองหลาง กรุงเทพมหานคร 10310
(ทุกวันทำการ เวลา 08.30-17.30 น.)
Tel: +66089-183-1733
Email: [email protected]
Website: http://sonitesurfaces.com