ความร่วมมือระหว่าง CRAFACTOR X SONITE (Upcycled Materials)
ไร้ค่า = เลอค่า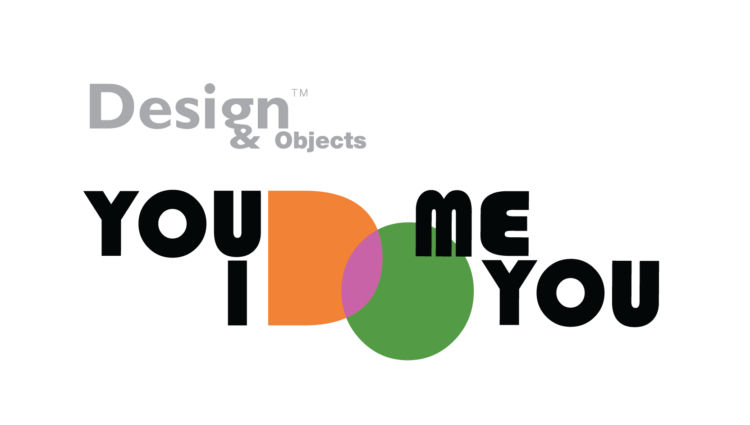 ความร่วมมือระหว่าง CRAFACTOR X SONITE (Upcycled Materials)
ออกแบบและผลิตโดย : เอกรัตน์ วงษ์จริต
วัสดุ: โมเสคที่ถูกคัดทิ้งจากกระบวนการผลิตของโซไนต์ ดินเยื่อกระดาษที่ทำจากขยะกระดาษภายในบ้านและ
เศษกระดาษลูกฟูกกล่องบรรจุภัณฑ์หรือกระดาษแข็ง

ทั้งสองชิ้นงานเป็นผลิตภัณฑ์เฟอร์นิเจอร์โต๊ะกลางที่ถูกผลิตขึ้นมาจากขยะพลาสติกที่เกิดจากการบริโภคในชีวิตประจำวันและเศษขยะไร้ค่าประเภทอื่นๆ คราฟแฟคเตอร์และโซไนต์ เป็นผู้ผลิตสินค้าไลฟ์สไตล์ที่ต้องการสะท้อนให้เห็นถึงการนำเอาขยะมาหมุนเวียนใช้งานใหม่ในรูปแบบของเฟอร์นิเจอร์ต่างประโยชน์การใช้สอยที่ทำมาจากขยะภายในบ้าน อีกทั้งสมาชิกในครอบครัวยังสามารถทำได้ด้วยมือและยังนำมันกลับมาใช้ใหม่ได้อีกครั้ง

บรรจุภัณฑ์พลาสติกของน้ำยาซักผ้า เศษโฟมกันกระแทกในกล่องเครื่องใช้ไฟฟ้า กระดาษลูกฟูกที่ห่อหุ้มผลิตภัณฑ์ทั้งขนาดเล็กและขนาดใหญ่ โมเสคที่ถูกคัดทิ้งจากกระบวนการผลิตของโซไนต์ ถูกนำมาออกแบบให้กลายเป็นเฟอร์นิเจอร์ชิ้นใหม่ภายในบ้านด้วยกระบวนการแบบเดียวกันเราสามารถนำวัสดุที่หาได้มาดัดแปลงใช้กับเฟอร์นิเจอร์หรือผลิตภัณฑ์ประเภทอื่นๆตามประโยชน์ใช้สอยของแต่ละครอบครัว

เราหวังว่าการทดลองครั้งนี้จะเป็นแรงบันดาลใจและเป็นประโยชน์กับสาธารณชนที่ต้องการยืดอายุขยะ เพื่อลดมลภาวะและความร้อนให้กับโลก
Worthless = Worthy
A collaboration between CRAFACTOR X SONITE (Upcycled Materials)
Designed and Produced by: Eggarat Wongcharit of Crafactor
Material: Rejected resin mosaics from Sonite's production, papier-mache from in-house paper trashes, scrapes of cardboard, and corrugated board
These are the two samples of upcycled coffee table furniture made from domestic trashes of the daily thrown-away plastic packaging. Crafactor and Sonite, the two lifestyle product manufacturers, wanted to show the potential of upcycling process within home use so that any family member can design functional items that can process by hand and reused.
Liquid detergent plastic container, inner foam core for packaging protection, corrugated paper or cardboard from home delivery boxes, rejected resin mosaics from Sonite's production process and papier-mache made of paper trashes recomposed in the practical use of coffee tables. The exact production process can be adapted to many different functional products depending on the found trashes and the needs of each family.
We hope that such experimentation samples will be fruitful and inspire the public to extend the life of trashes so there will be less impact on global warming.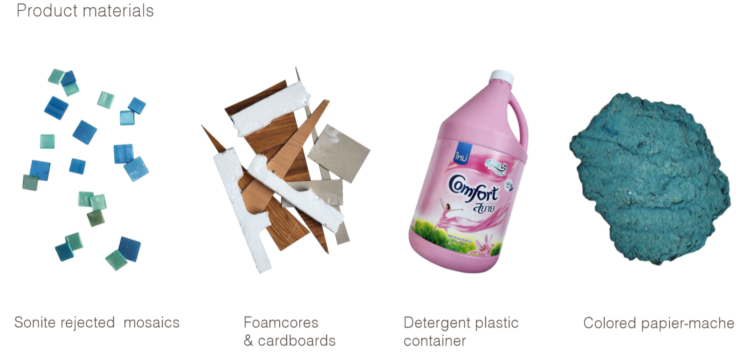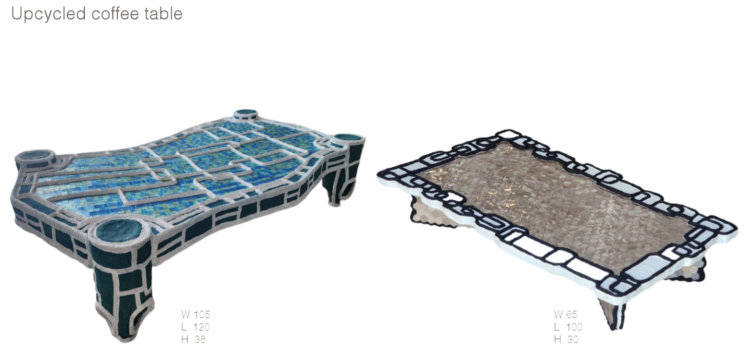 #Craffactor #Sonite #BKKDW2023 #BangkokDesignWeek #urbanNICEzation
หากท่านใดสนใจที่สร้างสรรค์ผลิตภัณฑ์รักษ์โลกร่วมกับเรา สามารถติดต่อเพิ่มเติมได้ที่… www.sonitedecor.com
……………………………………………………………………………………………………………
สอบถามข้อมูลเพิ่มเติมหรือเยี่ยมชมโชว์รูมได้ที่
253/43 Latphrao 80 Sec 22, ถ. ลาดพร้าว เขตวังทองหลาง กรุงเทพมหานคร 10310
(ทุกวันทำการ เวลา 08.30-17.30 น.)
Tel: +66089-183-1733
Email: [email protected]
Website: http://sonitesurfaces.com